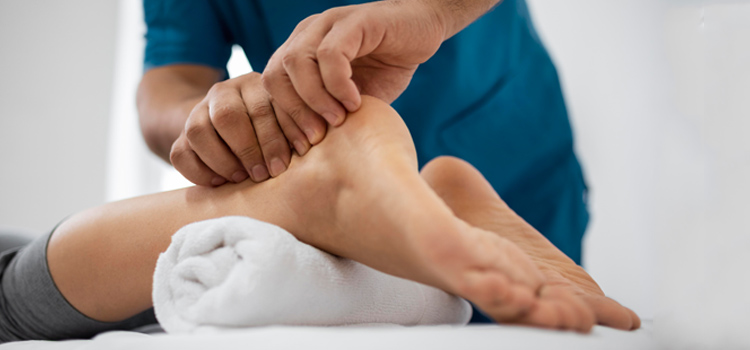 950 teaching hours per year (attendance in theoretical-practical classes, study of clinical practice in the center and/or clinic-school, interaction and technique simulation in the virtual campus, personal osteopathic-theoretical and medical study in the virtual campus, research methodology and drafting of a scientific article).
Program Year 3: Treatment of sciatica and other neuralgias. Jones techniques. Visceral: stomach, duodenum. Cranial: sphenobasilar, temporal, occipital, parietal. Temporomandibular joint (TMJ) I.
Autonomic nervous system. Scientific investigation, Radiology and Medical Sciences.
Program Year 4: Sacrum. British operational techniques. Visceral: Liver. Intestine. Genital tract. Skull: Frontal. Ethmoid. Sphenoid. Palatine. TMJ II. Fascial System, Pedriatrics I, Scientific investigation, radiology and medical sciences.
Program Year 5: Sub-occipital joint. Dejarnette method. Cranial treatment of migraines and headaches. Visceral: cardiopulmonary, kidney, bladder, lymphatic system. Craniosacral system, pediatrics II, arterial system, ophthalmology, ORL. Radiology and medical pathology. Presentation of a scientific article in Osteopathy. ( Committee of the Scientific European Federation of Osteopaths, SEFO)
The EOM is a partner with of the Spanish Association for Standardization and is certified as a Teaching Entity for training and osteopathic academic qualification and provision of healthcare in Osteopathy, according to the requirements set out in the Standard CEN:16686 for studies in Osteopathy.
Admission Requirements
All applicants should provide proof of satisfactory completion of training in a discipline with a focus on human anatomy, physiology from a recognized institution. This can include, but not limited to, the following disciplines:
Kinesiology
Chiropractic
Nursing
Physiotherapy
Fitness
Massage Therapy
Traditional Chinese Medicine
Proof of satisfactory completion of training consists of either an evaluation by a recognized degree-qualifying organization OR a full evaluation by CIOT staff of program and course outlines, work samples and including a copy of a transcript and degree/diploma. This evaluation may also be followed by an interview.
English Language Requirement:
Please note that all international students are required to submit acceptable English language tests that meet Canadian and international standards regardless of their previous education or language of instruction being conducted in English.
CLBA 7
TOEFL 71
IELTS 6.0 with no band less than 5.0
Statistics on the osteopathic treatment in the lumbar disc herniation
The position
Anatomy description of the intervertebral disc
Disc pathology
Differential diagnosis
Osteopathic diagnosis
Treatment of the disc herniation
Sciatic pain
Spondylolisthesis
Spinal canal stenosis
Fiberarachnoiditis
Research works
Postural hygiene
Sports and disc herniation

Introduction to the cranial osteopathy
General aspects. internal cranial configuration
Cranio-sacral system
Biomechanics
Cranial physiopathology
Cranial fractures
Diagnosis, symptoms, mobility tests in cranial osteopathy
Pathology of the cranial osteopathy
Sphenobasilar synchondrosis dysfunctions
Principles of the cranial techniques
Cranial techniques

3.3.1. Geral the ball Digestive: stomach and duodenum

Generalities
Physiology
Higher autonomic centers
Neuro-vegetative plexus
Neurovegetative syndromes
Differential diagnosis neurovegetative
Neurovegetative dysfunctions
Pharmacology
Pathology
Cephalic autonomic pathology
Neurovegetative diagnosis
Neurovegetative osteopathic treatment
Neurovegetative techniques

Anatomy
Joint physiology
Pathology

Anatomy
Physiology
Pathology
Contraindications of visceral osteopathy
Visceral treatment

3.5.1. Stomach

Anatomy
Physiology
Diagnosis
Differential diagnosis (radiology)
Pathology
Techniques

3.5.2. Duodenum

Anatomy
Physiology
Diagnosis
Differential diagnosis
Pathology
Treatment

Anatomy
Joint physiology of respiratory costal
Pathology
Neuropathy of compression of the x – pneumogastric nerve and of the xi
spinal nerve
Osteopathic diagnosis
Techniques

Parietal

Anatomy
Joint physiology
Pathology
Parietal diagnosis
Treatment

3.6.1. TMJ I

Anatomy temporomandibular joint
Joint physiology
Dental occlusion
Medical diseases of the atm
Osteopathic lesions in the tmj
Lesional chains of the atm
Skull and TMJ pathologies
Diagnosis
Osteopathic techniques

3.6.2.Jones Points technique and mechanical sensitivity. Principles of treatment of joint techniques

Trigger points in the skull
Trigger points in the thorax
Trigger points in the abdomen
Trigger points in the spine
Trigger points in the upper limb
Trigger points in the lower limb

3.7. Scientific investigation, radiology and medical condition – (Exam in e-learning system)
Anatomy
Joint physiology
Mechanisms of sacrum injury
Osteopathic pathology
Differential diagnosis
Diagnosis osteopathic
Treatment

British structural and functional techniques

Introduction
Practising palpation
Diagnosis according to the functional technique
Treatment
Final aspects
2. BRITISH STRUCTURAL TECHNIQUES
General concepts
British manipulative techniques
Final aspects

4.1.1. Etmoides, Frontal Etmoides

Anatomy
Biomechanics
Medical diseases
Dysfunctions
Diagnosis
Treatment protocol ethmoid
Techniques

Frontal

Anatomy
Biomechanics
Fractures
Dysfunctions
Sinusitis
Diagnosis
Treatment protocol frontal
Techniques

4.1.2. Skull: Bones of the face, Palatine, Lacrimal, Vomer, Nasal bones

Own bones

Anatomy
Biomechanics
Own bones dysfunctions
Treatment protocol
Techniques

Palatine

Anatomy
Biomechanics
Faults of palatine
Techniques

Unguis

Anatomy
Biomechanics
Trigger points of unguis
Techniques

Vomer

Anatomy
Biomechanics
Lateral strain sphenomaxillary
Techniques

4.2.1. Visceral: Liver and Intestine

Liver

Anatomy
Physiology
Pathology
Differential diagnosis
Diagnosis
Treatment
Gallbladder

4.2.2.Small intestine, colon

Anatomy
Movements of the colon
Differential diagnosis
Osteopathic diagnosis
Osteopathic pathology
Treatment

4.2.3. Gynecological, prostate and tailbone

Female reproductive tract

Anatomy of the female reproductive tract
Female reproductive physiology
Pathophysiology of the female reproductive tract
Treatment protocol in gynecology
Treatment techniques of the uterus

4.2.4. Prostate

Anatomy
Physiology
Differential diagnosis
Osteopathic pathology
Examination and diagnosis
Protocol for treatment of prostate
Techniques

Anatomy
Joint physiology
Pathophysiology
Diagnosis
Treatment of the coccyx

Upper maxillary
Anatomy
Biomechanics
Dysfunctions
Techniques

4.4.1. Malar

Anatomy
Biomechanics
Dysfunctions
Techniques

The conjunctive tissue
Physiology of the fascias
Classification of the fascias
The myofacial chains
Dysfunctions of the fascias
Posture inconveniences and fascias
Fascial osteopathic diagnosis
Fascial techniques

Newborn
The head of the newborn
Osteology of the newborn skull
Formation and growth of the skull
Normal birth
Birth canal dystocia disproportion pelvifetal
Forceps
Spatula
Suction cup extraction
Birth in breech presentation
Fetal distress during birth
Cesarean
Cranial injuries of newborn
Methodology of osteopathic examination of the newborn
Osteopathic techniques for newborn
Pathology of the newborn
Craniosynostosis
Plagiocephaly
Hydrocephalus
Microcephaly
Macrocephaly
The torticollis

4.7. Scientific investigation, radiology and medical condition – Exam in e-learning system
Introduction
Category I
Category II
Category III
Extra-categories

5.2.1.Heart

Anatomy
Physiology
Pathology
Differential diagnosis
Diagnosis
Techniques

5.2.2. Esternum

Anatomy
Diagnosis
Techniques

5.2.3. Lung

Anatomy
Physiology
Osteopathic pulmonary pathology
Osteopathic diagnosis
Diagnosis differential
Treatment

5.2.4. Kidney

Anatomy
Physiology
Osteopathic pathology
Osteopathic diagnosis
Diagnosis differential
Treatment

5.2.5. Bladder

Anatomy
Pathology
Bladder dysfunction
Clinical examination
Treatment

5.2.3. Lung

Introduction
Mechanisms determining the flow
Notions of immunity
Microbiological considerations and infectious disease
Raids in inmunity and most effective weapons agency
Pathology and diagnosis differential
Chapman´s reflexes
Techniques

Anatomy
Joint physiology
Pathology
Osteopathic dysfunctions
Diagnosis
Treatment techniques
Migraines and headache

Anatomy and physiology of the craniosacral system
Points of stillness and induction techniques
Listening
The energy cyst
Technique of arcing
Unknotting techniques
Intracraneal membrane of reciprocal tension
Membranous techniques in the cranial treatment

Blood vessels and hemodynamics, regulation of blood pressure
Pathophysiology of blood
Arterial disease
Indications and contraindications for arterial techniqueV
Additional methods of exploration
Osteopathic pathology of the thorax arteries
Pathology of thoracic arteries
Diagnosis of thoracic arteries
Techniques for the thorax arteries
Arteries of the head and neck
Brachiocephalic vessels and upper limb arteries
Arteries of the abdomen
lower limb arteries

Blood vessels and hemodynamics
Regulating blood pressure
Blood pathophysiology
Arterial pathology
Indications and contraindications of arterial techniques
Complementary exploration methods
Pathologies osteopathic arteries of the thorax
Pathology of thoracic arteries
Diagnosis of thoracic arteries
Techniques for arteries of the thorax
Arteries of the head and neck
Brachycephalic vessels and arteries of the upper limb
Arteries of the abdomen
Arteries of the lower limb

Anatomy of the eye
Diseases of the retina
Osteopathic treatment
Glaucoma
Osteopathic treatment protocol
Strabismus
Accommodation disorder
Paralysis of the eye´s muscles
Skull and eye disorders
Osteopathic diagnosis
Review ii – optic nerve
Testing muscles of the eye (iii, iv, vi)

5.8.1. Sinus physiology of the nostrils

Pathophysiology of sinusitis
Pathogenesis of sinusitis
Pathophysiology of osteopathic sinusitis
Semiology and diagnosis of sinusitis
Diagnosis of sinusitis
Medical treatment of sinus
Osteopathic treatment of sinus

5.8.2. The simpaticotherapy
5.8.3. Tinnitus
5.8.4. Otitis

Anatomical memories of otitis
Inflammatory disease of middle ear
Other causes
Complications and sequels of otitis
Osteopathic treatment of otitis

5.8.5. Dizziness

Anatomical memories of inner ear
Vestibular organ physiology
General system of balance
Pathology
Pathophysiology of vestibular disorders
Diagnosis of dizziness

Cerebral palsy
Gastro-esophageal reflux in the newborn
Tear duct obstruction
Hyperactive children
Clubfoot
The scoliosis
Osteopathic techniques for newbor

5.10. Radiology and medical condition – e-learning system
Copy of Degree or Diploma in recognized field
English test results
Scan of Passport Front and Back